Imaging Simple and Well Organized!
OmegaPrax Imaging allows you to easily organize all of your electronic documents and images by category and type and relate those images to patients as well as to insurance claims. This is a huge step in eliminating the need to store things in a paper filing system.
We have also built an interface to work with Dexis and several other Imaging Systems. Images from those systems can easily be exported and then imported into OmegaPrax and associated with your patients. This also allows a smooth interface with National Electronic Attachments if you want to be able to send attachments (images) electronically.
Images can be organized in the following categories:
Documents (Legal, Financial, Letters, Narrative, Charts, EOB, COB, Intra Oral, Student Verification, Reports and Diagnosis)
X-Rays (Bitewing, Panograph, Periapical, Partial Mount, Full Mouth Series, Occlusal, Orthodontic, Tomogram, Cephalometric and Sialography)
Profile (Pictures, Records, Driver's License, Insurance Cards and Miscellaneous)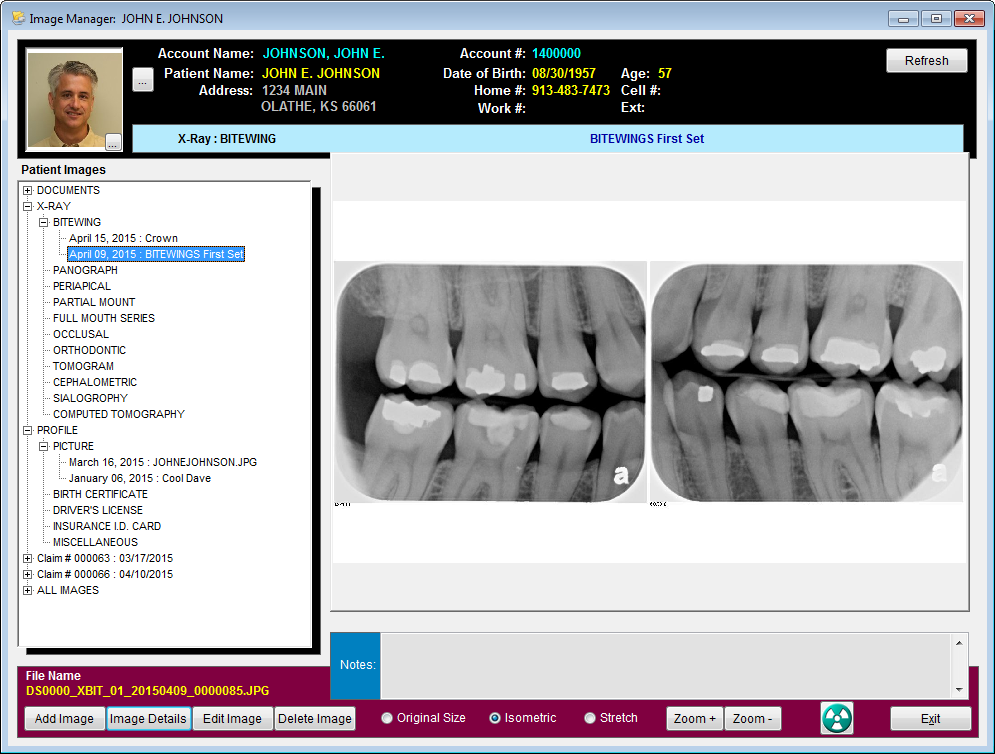 For a free demonstration of OmegaPrax Dental, please contact us a 1-800-732-0949 or click the button and send your request electronically.