Our Services When you need it, Where you need it!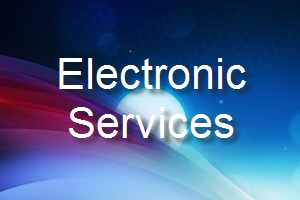 OmegaBill Dental's electronic services provide fast and efficient ways to process insurance claims, check patient benefits and submit attachments.
Using our services your staff with find they have more time to focus on accuracy rather than stressing over the time you're spending making phone calls, printing claims, and processing paperwork.
With OmegaBill Dental it is easy to submit Insurance Claims electronically. We've built a special interface to link you directly to our Claims Aggregation System called Claims Midwest. Claims Midwest was created as a means to link Dental Providers to insurance companies that accept claims electronically. Currently, we can route claims to over 1,000 major insurance companies. We continue to add to that number daily. Claims Midwest is also equipped to process all of your paper claims as well.
There are many advantages to submitting your claims electronically:
No end of day hassles printing paper claims
Automatic Error Checking
Quicker submission and processing of claims
Increase in cash flow due to faster payment of claims
Same day Confirmation and Validation Reports
Claim Status Updates from Participating Payers delivered via email
OmegaPrax Dental Claim Status Updates through Claims Midwest Interface
Although claims processing is not free, it is very affordable. We charge $ 0.40 for each electronic and $ 0.45 for each electronic paper claim. These fees are billed to your practice at the first of each month for the prior months activity.
If you have any questions concerning claims status, or what to do when claims are rejected, we are just a phone call away. We also provide you with daily updates and a tool that allows you to check claim status on-line.
We charge $ 0.40 for each electronic and $ 0.45 for each electronic paper claim.
With OmegaBill Dental Real-Time Eligibility Benefit service, you can:
Identify your patients' benefits immediately –no phone call necessary
Know that you're getting the most up-to-date and patient-specific benefit information
No waiting or lost productivity
Everything is handled electronically through the internet.
Claims Submitter
Startup Fee
Monthly Fee
Per Physical Location
Number of Dentists
at Physical Location
Yes
Waived
$ 20.95
$ 25.95
$ 34.95
1-3 Dentists
4-10 Dentists
11 or more Dentists
No
$ 15.00
$ 27.95
$ 32.95
$ 41.95
1-3 Dentists
4-10 Dentists
11 or more Dentists
If your office already submits claims through Claims Midwest, there is no Implementation Fee.
RTE_Signup_and_Confirmation.pdf - Real-time Eligibility Signup Form for Damar Software

Certain Medicaid Payers will assess additional pass-through fees. Those are listed below:
| Carrier Reporting Name | Pass Thru Charge | Notes |
| --- | --- | --- |
| Colorado Medicaid | $ 0.033 | |
| Connecticut Medicaid | $ 0.025 | |
| District of Columbia Medicaid | $ 0.033 | |
| Florida Medicaid | $ 0.030 | |
| Georgia Medicaid | $ 0.050 | |
| Illinois Medicaid | $ 0.023 | |
| Kansas Medicaid | $ 0.025 | |
| Mississippi Medicaid | $ 0.033 | |
| Montana Medicaid | $ 0.033 | |
| New Mexico Medicaid | $ 0.030 | |
| North Carolina Medicaid | $ 0.025 | |
| Ohio Medicaid | $ 0.090 | |
| Oklahoma Medicaid | $ 0.020 | |
| Tennessee Medicaid | $ 0.040 | |
| Texas Medicaid | $ 0.075 | |
| Wisconsin Medicaid | $ 0.050 | |
| Wyoming Medicaid | $ 0.033 | |
The National Electronic Attachments (NEA) FastAttach system expedites the transmission and review of important documentation such as x-rays, EOBs, perio-charting, etc. in support of electronic claims processing.
For a low flat monthly fee you will get unlimited attachment transmissions to over 500 payors (no per attachment fee).
Both OmegaPrax and OmegaBill contain built-in interfaces that allow for the easy transfer of images from your system to NEA.
FastAttach is more than just an electronic attachment transmission service. It is a way to manage your attachments. Instead of wasting time sending unnecessary attachments, you can use a unique feature of FastAttach called FastLook. This feature will provide you with the attachment requirements for procedure codes. The attachments transmitted using FastAttach will automatically create a tracking number, which provides confirmation of receipt and a tracking mechanism for those attachments. All transmitted attachments can be viewed online in the patient attachment history via any computer with Internet access. You can even securely share attachments with other dental offices and be within HIPAA regulations. NEA provides unlimited customer service and training for those capabilities and more at no additional charge.
To learn more about National Electronic Attachment's (NEA) Dental Services, go to www.nea-fast.com. From there, you can browse the NEA website for additional information, view videos by clicking "Learn More", and register online by clicking the "Provider Registration" button. If you prefer to talk to a NEA Representative, call 800-782-5150 opt 2.
FastAttach is the simple way to:
Eliminate Lost or Damaged Attachments
Improve Your Payment Cycle
Save on Postage and Printing Costs
Reduce Your Follow Up With Payors
Stop Sending Unnecessary Attachments With Claims
For a free demonstration of OmegaBill Dental, please contact us a 1-800-732-0949 or click the button and send your request electronically.